First Steps - Fundraising Efforts
Most of the events previously managed by People-Powered Sports have been brought together under the umbrella of Sports 4 Us. This will enable the nonprofit to establish an ongoing funding stream to move toward the financial standing capable of supporting our efforts to present triathlon camps and other events for both able-bodied and disabled populations that are important to this organization. Check out our Events page for links to those events.
Meet Our Board
All our Board members were involved with the first national veterans' triathlon camps presented in 2012-2016 by a veterans' support non-profit, working with professional triathletes and coaches giving of themselves to support our military heroes. This camp was so successful in its performance that we were recognized during the international live presentation of the 2016 Ironman World Championship in Kona, as the best at what we were doing.
Since that organization no longer is committed to this goal, we are determined to continue the spirit of that mission...
Briana Roehling
Briana is a fitness advocate in the strongest sense. She is a longtime marathon runner, multiple-Ironman finisher, and a 500-hour certified yoga instructor. Briana is the owner of Seigga Multisport, LLC, providing run and triathlon coaching, serving athletes face-to-face in the central Texas area, and virtually across the country. Briana provides yoga instruction in both corporate and one-on-one settings. In addition to her yoga certifications, Briana is also a USA Triathlon Certified Coach, IRONMAN Certified Coach, Road Runners of America run coach, and certified personal trainer.
Caroline Gaynor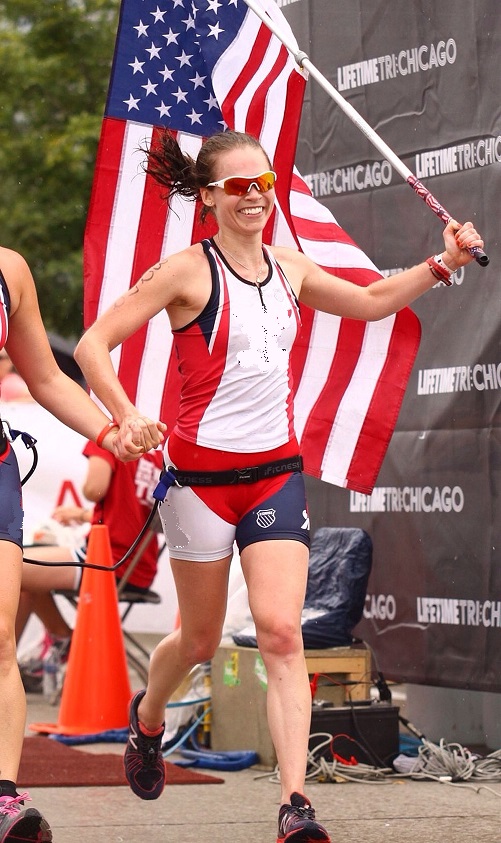 Like most people, Caroline Gaynor has a day job, working as a regional director for a large asset manager. Above and beyond a busy work schedule, Caroline works just as hard at guiding visually-impaired triathletes. A triathlete since her college years, Caroline got into guiding in 2008. "Guiding was the one constant in my life when things weren't going well in other aspects of life." Caroline is well-known in the world of challenged athletes. She has guided MANY visually-impaired (VI) athletes, both in running and triathlon events. In 2017, Caroline guided a VI athlete to completion of the Ironman World Championship.
Patrick Hight, PMP
Patrick is a multiple-cardiac-event survivor, an avid cyclist and a multiple Ironman finisher. Patrick's awareness of people dealing with physical limitations, and the roots of his desire to make sports fully inclusive, first came about as a direct result of his heart attack and triple bypass surgery, as he observed so many people with heart disease put themselves on the sidelines and into a sedentary mode. Patrick determined after completing a few "heart walks" with the big national charities that he wasn't going to sit and watch life pass him by, and he returned to what he enjoyed as a youth: getting back in the bike saddle. After approximately 50 century (100-mile) rides, Patrick entered the sport of triathlon as an approach to cross-training for the Triple Bypass Ride in Colorado - 120 miles of cycling through 14,000 feet of elevation winding through Vail, Levelland, Copper Mountain (and Keystone) passes. Patrick continues to participate, carrying the mission to demonstrate that even after serious health issues, with proper rehabilitation and training, people can continue an active lifestyle.
Even though the national triathlon camp ended its run, Patrick continues to support veterans/athletes who are dealing with various physical and emotional challenges. As a USA Triathlon-certified adult, youth and paratri coach and race director, Patrick has also witnessed the physical and emotional improvements in adults and youth that come from having the opportunity to participate in competitive events. Patrick's belief is that regardless of the sport, the activities should be as inclusive as can be - Sports. For Everybody. Period.
Patrick continues this philosophy as an event producer and owner of People-Powered Sports (by Multisport Endurance Events, LLC), presenting youth triathlon camps, youth triathlons, 5K, 10K and half-marathon runs, and recently assuming ownership and management of the Lake Pflugerville Triathlon & AquaBike, providing race opportunities to 900+ participants. The addition of separate challenged athletes' and military/first responder categories was the most immediate change made with the triathlon, continuing Patrick's philosophy of inclusion.